Spring is the most difficult season to plan for because it means literally nothing in this country. The other three are easy enough: for autumn, you make warm stuff; for winter, you make warm stuff, and for summer, you make optimistic sleeveless dresses that get worn under jumpers for the whole three months, except that one week where the temperature goes nuts and all the trees start melting. So rather than make "spring clothes", I'm going to use this season's plan to fill a couple of wardrobe gaps, get started on some things I've been putting off, and making something bonkers just because I want it.
Latrice will lead off: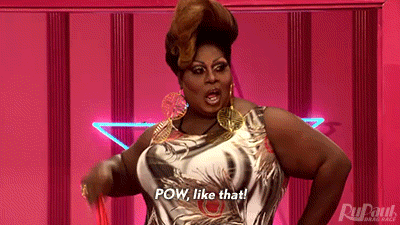 1. A ridiculous dressing gown.
I've wanted to do this for ages and I've decided that now is the time. I have this 1970s maxi wrap dress pattern and ten metres of silver stretch satin, and together they will create the most amazing OTT robe. Ten metres is a bit more than I need for the dressing gown, so if time permits and I don't have to recut any pieces, I might make a matching nightdress as well. This is going to be one hell of a time suck project, but I am READY for it.
2. A vaguely appropriate spring dress
The other reason I'm not good at spring is because it apparently means pastels and florals all over the place, and I still look like a sarcastic Goth in those fabrics. However, on the off-chance that we do get a couple of nice days it would be good to have something to wear, so I'm going to make Vogue 8972 out of white jersey with navy polka dots. Vogue 8972 was one of the very first patterns I bought (thinking "Easy Options" meant it would be easy) and I've now got to the point where a) it seems much less difficult than it did in 2015 and b) I know how the pattern can be altered to make it less difficult still. Provided it doesn't end up looking too girly, it should be a really versatile dress.
3. A red dress
I bought some amazing red jersey from Abakhan a couple of months ago. It's so hard to find fabric with colours that good that I've been too afraid to do anything with it. I'm still not sure what it'll be, but I will be using it in the next couple of months.
This
is the fabric, by the way - if anyone has any suggestions I'm all ears.
4. Another pair of Thurlows
My first pair of Thurlows were great, but they were also really obviously work trousers and I've not been well enough to work very much lately. So I want to make a pair I can wear on a day to day basis, with a bit less flare in the leg. I'm thinking of using a burgundy or aubergine needlecord, which will take them out of work territory but also won't be hard to pair with things I already have. I'm interested to see whether this will work for my wardrobe, since it currently contains one pair of jeans that I wear once every couple of weeks and no other casual trousers at all. If it turns out that I like and wear them, I might try making some patterned ones.
5. A couple of jersey tops that will go with several skirts I already have and are not grey or black
This has been on my mental list for ages, but almost all my tops are still grey or black because I cannot find jersey in the right weight and colour. I've managed to get hold of two pieces (red and light blue) that I think will work, but if I find fabric for any more then I will make more. Running up a jersey top is a couple of hours' work at most, so I'm hoping to have a few by the time June rolls around.
Next up: leopard print dress. Yay!